We help our clients implement business continuity plans and scale their ability to support their employees to work remotely.
Think unified communications among your entire team, offices and meetings that allow them to do great things. Discover new ways of collaborating anywhere, anytime, across any device. We'll help you become more competitive by improving the mobility and manageability of your business. Experience your teams being more productive and more innovative. We believe the Microsoft Teams teamwork hub will help you achieve more in a private and secure manner. We know this, we live and breath it everyday in our own work setting.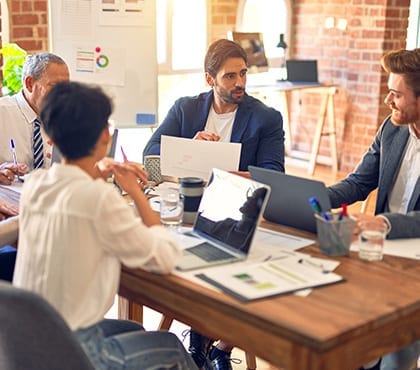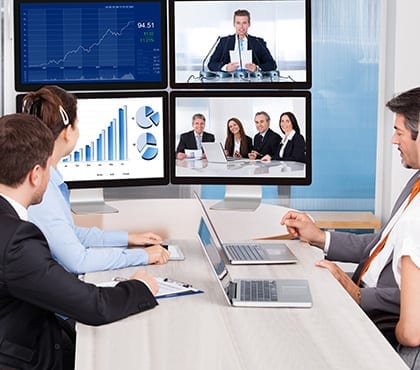 Your productivity is about payroll dollars. It's about getting more out of your existing people.
Azure Microsoft Stack is where it's at if you want to maintain your culture and employee work-life balance. It makes telecommuting and remote work easy. In-person video and audio communications to create connectivity, threaded Slack messaging, file storage and sharing. Co-authoring of all your Word documents, so your team does not have to email the same document back and forth eight times. No internal emails at all. Just fluid communications between the team that allow you to move, make decisions a lot faster and ultimately do great things. Sounds nice, right? We'll set it all up for you.
Working together efficiently is ingrained in our approach and we're motivated by it.
We want your people to be great and to have fast response times. We want you to get more out of them and not burn them out. The coming together of your team to get things done in a productive ecosystem is important now more than ever. IT Force lives and works by this motto with our clients. Microsoft Stack, Azure, Mobile Device Management, SharePoint, Microsoft 365 (M365), Office 365 (O365), Collaboration, Teams, these aren't just words that we know, they're words that we action with only your needs in mind.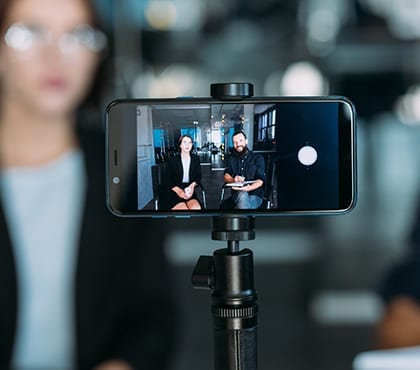 Want to do great things?
The right IT advice will transform your organization. Isn't it time to use technology to do great things?