Heavy manufacturing and live goods production are complicated environments that we understand.
We work with our clients in manufacturing to ensure their technical infrastructure and people work seamlessly and collaboratively to maximize production. Design software, production systems, computers that control machinery, inventory and accounting systems, energy management, quality control, delivery logistics and item tracking; these are all things that excite us. Because asset health and synergy help our clients do great things.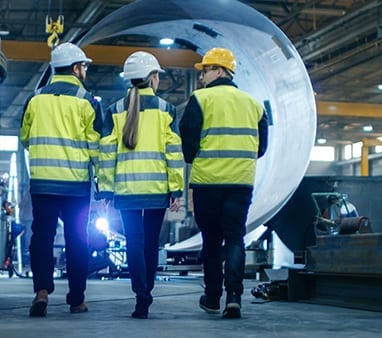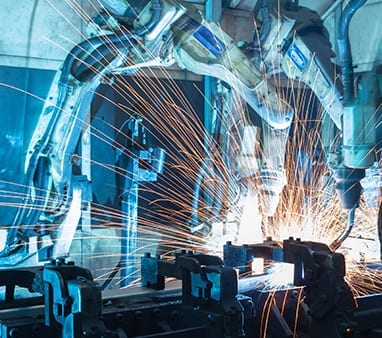 We'll work with you to meet Industry 4.0 needs.
You're managing remote locations and legacy systems that we can help enhance or modernize. Our focus is the scalability, flexibility, security and reliability of your systems with nobody but your business and people in mind. Downtime is not an option and we'll help you determine the best use of technology to advance your business, protect your IP and simplify your operation. Think AI, cyber security, cloud, disaster planning and IoT. Our holistic and collaborative approach to digitizing and optimizing your workflow will help you be more productive and profitable.
We are analysts that delve into the production data.
All your systems are linked and you're collecting key information related to throughput, quality, processes and asset utilization. With the IT Force lens, we'll gather, dissect and analyze relevant data for you. We'll distill it into meaningful insights and help you build a foundation that will transform your manufacturing process. Why not do more great things with what you already have?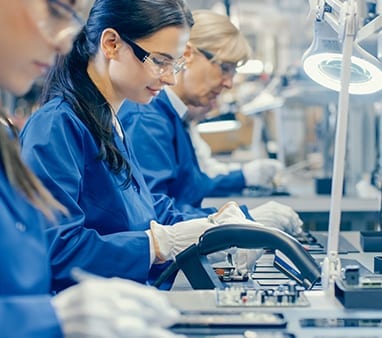 The right IT advice will transform your organization. Isn't it time to use technology to do great things?