Cybersecurity Solutions for Your Evolving Business
Security can be a challenge...let us help
Cybersecurity is no easy task. Ransomware, phishing scams, social engineering, malware, and zero-day threats are constantly changing, making it difficult to rest easy at night when it comes to your business's security strategy.
Cybersecurity resilience starts with the right technology partner. IT Force can aide you in your battle against security threats through our comprehensive managed services and security packages. Let us worry about cyber security standards while you worry about growing your business.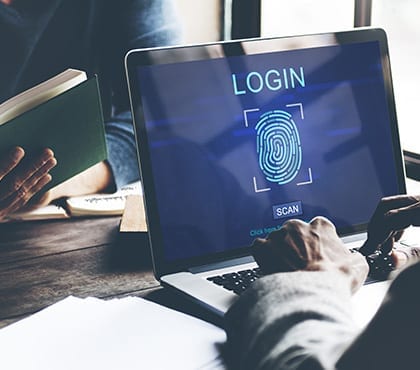 Looking for Cybersecurity help?
IT Force is built to help keep your organization safe. From our highly trained team of service technicians, to our dedicated technical account managers, our goal is to simplify the complex world of cybersecurity and keep your business online, connected, and safe. IT Force can help you tackle a wide range of cybersecurity concerns, including:
Ransomware protection and remediation
Online identity protection
Security awareness training
Dark Web monitoring and scanning
Multi-factor authentication (MFA)
Anti-virus configurations
Patching and security updates
Backup and data recovery
Phishing simulations
computer security breaches
A Good Cybersecurity Strategy Starts with Awareness
Your employees are both your first and last of defense again cybercriminals. Empowering your employees with knowledge and information is a great way to help protect your organization from online threats. IT Force can help keep your employees educated and aware with a comprehensive Security Awareness Training Plan, which includes:
Access and enrollment to short, easy to consume security awareness courses for your entire staff
Regular phishing simulations to test your employees' ability to avoid a phishing scam
Detailed reporting on course completion and enrollment
Custom campaigns based on your specific organization and industry
Dark Web Monitoring and Threat Assessments
Monitoring potential risks for your business is critical to any successful cybersecurity strategy. One commonly overlooked risk is employee credentials that are currently available on the dark web. Comprehensive and seamless dark web monitoring is a simple solution that constantly searches the dark web for any credentials that could impact your business, and then instantly alerts you and your IT Team so you can make any required adjustments. Dark monitoring can help your organization in several ways, including:
Assessing and remediating potential risk
Determining future avenues for Security Awareness Training
Protecting employees' personal and business accounts
Lowering the chance of ransomware attacks
Want to learn more about how the Dark Web can impact your business?
Want to do great things?
The right IT advice will transform your organization. Isn't it time to use technology to do great things?