Security can be a challenge...let us help
Cybersecurity covers a wide range of needs. As a Managed Service Provider, our goal is to help you understand the risks that can impact your organization while showing you a clear way forward on how to improve. Whether it is ransomware, malware, phishing, DDoS attacks or other forms of cyber-crime, our simple, easy to understand solutions can help keep your employees safe, protected, and connected.
Managed Security Services
Since no two organizations are the same, our team provides several options of Managed Security Services designed to protect your business and fit your budget. Each level is supported by our expert service technicians and industry leading software and security tools. With our Managed Security Services, you will know exactly what you are doing to help keep cyber criminals away, satisfy compliance and cybersecurity insurance requirements, and sleep better at night. Our security services include: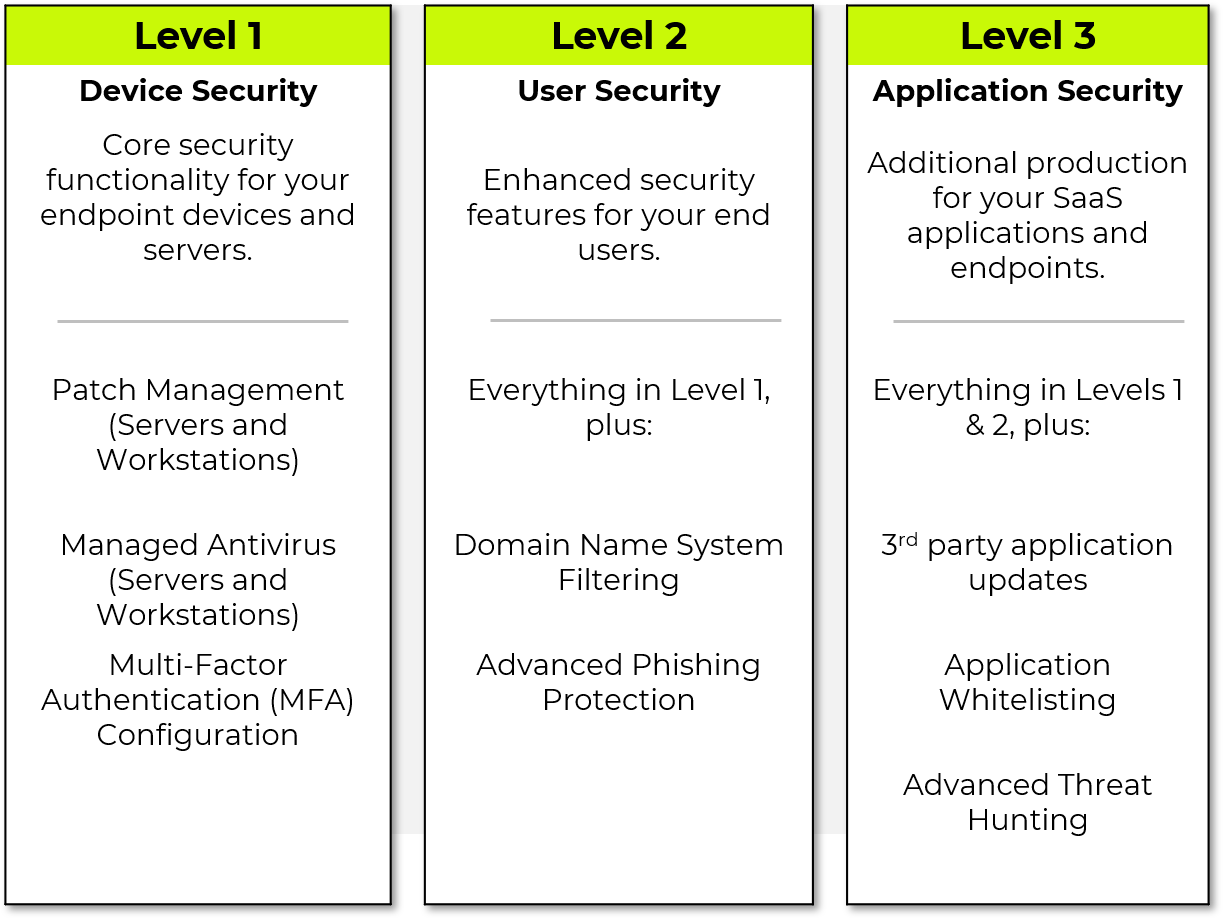 Our job is to help you understand your options and how you can help protect your organization. Our Technical Account Managers are available to help explain how each service works and make recommendations on which service is right for you. Reach out to us today to get started!
The right IT advice will transform your organization. Isn't it time to use technology to do great things?